Contact Lenses for Clear Vision
Wearing glasses is only one way to manage vision problems. Contact lenses are another potential way to correct your vision without the need for bulky frames!
When you wear contacts, you can stop worrying about breaking your glasses during sports and activities. You can also enjoy special events without feeling hidden behind your eyewear. Whether you want to take a break from your glasses or break up with them entirely, our team can help you find lenses that meet your needs.
What Happens During My Contact Lens Exam?
Your contact lens exam gives us the data we need to find you comfortable and effective lens options. It includes everything we do during a regular eye exam, plus a few other questions to help us understand what lenses would be best for your needs and lifestyle.
Some of the questions we'll answer during your contact lens exam include:
We'll also take several measurements of your eyes, paying careful attention to:
What Happens After the Tests?
We'll use the information from our tests and measurements to match you with a pair of trial lenses. If they match you, we'll order a supply and show you how to care for them. We'll also book you in for some follow-up appointments to make sure your new lenses remain effective once your eyes finish adjusting to them.
What Kind of Contact Lenses Are There?
Soft Contact Lenses
Soft contacts are a popular choice with many people, who consider them safe, affordable, and easy to use. The silicone hydrogel used to produce these lenses lets oxygen permeate the surface and supply the eye with vital nutrients.
Since they're so popular, soft contacts come in many varieties. We can help you find lenses with the right shape for your eyes and provide the right lens wear schedule for your lifestyle.
Rigid Gas-Permeable Lenses
Rigid gas-permeable (RGP) lenses are more durable than soft contacts, but they might be harder for your eyes to adjust to them. These lenses are made from silicone compounds that retain their shape in front of your eye while you wear them and are often used to correct vision problems caused by irregularly shaped corneas (like astigmatism).
RGP lenses might get lost more easily than soft contacts during sports or activities, so they might not be right for everyone. If we think these lenses might be best for you, we'll let you know after your contact lens exam.
Specialty Contact Lenses
Certain contact lenses also have special shapes or other features, including:
Multifocal: a gradient cut into the surface of these lenses contains multiple prescriptions, which the viewer can switch between by changing their eye line. Multifocal lenses are often useful for correcting cases of presbyopia.
Our Contact Lens Brands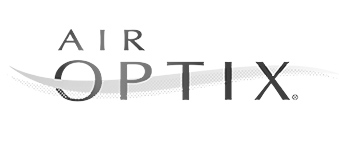 Air Optix
Utilizing silicon hydrogel technology, Air Optix contact lenses are well known for comfort and oxygen permeability. They are available in a variety of prescriptions and varieties, including toric lenses.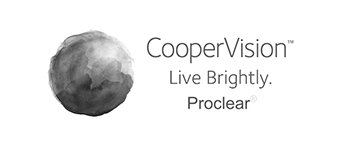 CooperVision Proclear
Proclear by CooperVision are a line of daily-disposable contact lenses with options available for nearly every corrective lens prescription need, including options for astigmatism. Designed in USA, they feature Phosphorylcholine, a material that attracts water and encourages healthy eye hydration.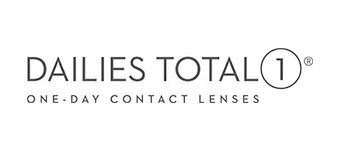 Dailies Total 1
Excellent comfort until the end of the day with breathable construction. This lens is designed to provide a surface that's over 80% water, mimicking the same as the surface of your eye. Dailies Total 1 provide a new era in daily disposables.
Our Location in San Clemente
Where Can I Find You?
We're located on Avenida Del Mar, just across the street from Muse Sushi Bar.
Our Address
224 Avenida Del Mar, Suite A

San Clemente

,

CA

92672
Contact Information
Hours of Operation
Monday

:

9:00 AM

–

5:00 PM

Tuesday

:

10:00 AM

–

7:00 PM

Wednesday

:

9:00 AM

–

5:00 PM

Thursday

:

8:00 AM

–

5:00 PM

Friday

:

9:00 AM

–

5:00 PM

Saturday

:

Closed

Sunday

:

Closed